Doctors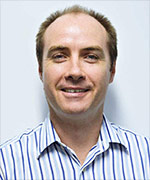 Dr Judd McClelland MBBS FRACGP Advanced Certificate Skin Cancer Surgery
Make an online booking with Dr McClelland now
Dr Judd McClelland has lived on the Gold Coast for over 35 years. He completed all of his schooling in Southport and eventually went on to complete his medical degree as one of the first cohorts at Griffith University. He completed many years working at the Gold Coast Hospital where he spent most of his time in the emergency department.
Dr McClelland then completed postgraduate studies in skin cancer medicine with Skin Cancer College Australasia.
He has also completed further training in the minimally invasive No-Scalpel Vasectomy. Dr McClelland's special interests include General Practice Medicine, Skin Cancer detection and treatment, and Vasectomy.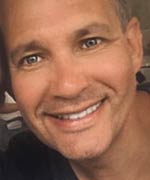 Dr Mark Byrne B.Med FACRRM Dip. EmergMed PostGrad Dip. Skin Cancer
Make an online booking with Dr Byrne now
Skin HQ would like to welcome our new skin doctor, Doctor Mark Byrne. Doctor Mark Byrne has extensive experience in skin cancer diagnosis and management with post graduate training and diploma in Skin Cancer Surgery. Dr Byrne is proficient in cosmetic medicine and has expertise in anti-wrinkle injections, fillers and other cosmetic procedures. Doctor Byrne is a fellow of the Australian College of Rural and Remote Medicine and holds a post graduate Diploma of emergency medicine. Dr Byrne developed his interest in skin after spending many years in rural and outback Australia including experience as the Director of Emergency. Dr Byrne is excited on returning to the Gold Coast after many years in rural Australia. In his spare time, Dr Byrne enjoys playing golf and spending time with his family.
Administration
Nicky McClelland - Practice Manager - DipPM MAAPM
Nicky has over 18 years experience in administration within the medical services sector.  She joined the team at Skin HQ in 2004 as a receptionist and progressed to head receptionist prior to being appointed as Skin HQ's practice manager in 2013.

Nicky graduated with a Diploma of Practice Management from the University of New England and has also completed the Wesley Advanced Medical Receptionist Course.

Nicky performs a myriad of different day-to-day tasks that are required to keep the Skin HQ office humming along smoothly. She regularly attends numerous health industry seminars and workshops to maintain the highest standards of customer service and administrative excellence.
Nicky considers the patients and staff of the Skin HQ medical practice as part of her family. She thrives on the camaraderie at Skin HQ and has immense pride in her work.

When not working Nicky enjoys her time with her family including husband of 21 years Matt and their three children and one adorable grandchild.
Nurses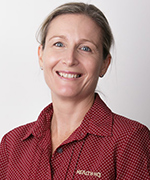 Kim Starr - BN, RN
Kim Starr has worked as a registered nurse since graduating from The University of Sydney with a Bachelor of Nursing in 1993. She began her career working with children doing developmental assessments before taking on advanced clinical roles in aged care following her move to Queensland. A transition into general practice nursing has allowed Kim to focus on chronic disease management, care planning, and health assessments for all ages, as well as travel health. She has completed further studies to become a Workplace Health & Safety Officer, Workplace Assessor & Trainer, Continence Assessment Officer, and Nurse Immuniser. Kim has a special interest in providing cosmetic skin treatments, and has undertaken further training in IPL (intense pulsed light) and laser therapies.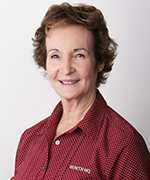 Margie Goodwin - RN
Margie Goodwin is a registered nurse and midwife. She did her general nursing training at the Princess Alexandra Hospital and her midwifery training at the Mater Mothers' Hospital in Brisbane. Margie grew up in Papua New Guinea, and after her training, she spent 20 years in western Queensland working both in hospitals and the in the community as a rural and remote area nurse. Her sea change to the Gold Coast has lead to an interest in travel health and in general practice nursing including working in a skin cancer clinic, which allows her to use her vast experience to provide great care for her patients.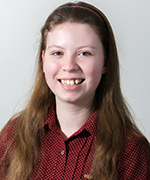 Emily Meikle - BN, RN
Emily Meikle was born and bred on the Gold Coast and graduated from Griffith University Gold Coast with a Bachelor of Nursing in the top 5% of her year.
Health HQ is honoured to have her on our team.
Emily was also selected to undertake the Graduate Nurse Program for Practice Nurses (Gold Coast Medicare Local) which is the first of its kind in Australia. She brings a high level of competence in every area of nursing that she works in at Health HQ. Emily also maintains a link with academia through her position at Griffith University updating and maintaining equipment and technology used to teach student nurses of the future.
Emily Meikle has also discovered a keen interest in wound care management and skin cancer for which the Skin HQ team are very excited.
Marilyn Vickery - BN, RN
Marilyn joins us after completing her Bachelor of Nursing in 2015.
Reception
Skin HQ receptionists are Heidi, Dorothy, Leanne, Tina and Emma.